One of the newest options when it comes to improving your appearance is Laser Genesis. Used to treat facial and body wrinkles, pigment irregularities, texture issues, scars, blemishes, acne, our lasers and other devices permit a superior level of control, and predictable results. This allows for precision and safety, especially in very delicate areas.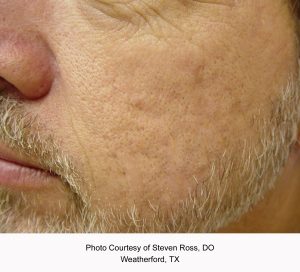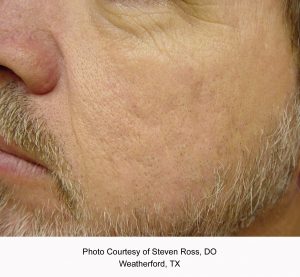 Cosmetic Center of Adriatica can accurately target and remove unwanted, damaged skin in a very precise manner. The benefit of this approach is that it reduces any chance of hypopigmentation (unwanted lightening of the skin). To improve the skin and remove wrinkles, the epidermis, or outer layer of skin, is removed, and the dermis (underlying skin) is accessed, a process that stimulates the growth of new collagen and elastin fibers. As the treated area heals, the remaining skin becomes smooth, firm, beautiful, and glowing.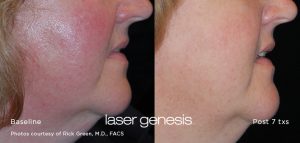 With fractional radiofrequency we can precisely deliver energy at various depths into the tissue that will cause collagen remodeling and production, elastin fiber production (to improve elasticity and stretch) and tissue contraction and tightening.
Utilizing the newest advancements in laser technology, we can safely treat the following conditions on most skin types:
Facial lines and wrinkles
Acne, surgical, and burn scars on the face or body
Aged or sun-damaged skin
Age spots and birthmarks
Uneven tone and texture
Schedule your consultation today!